SAVE THE DATE!

October 22, 2018 — Seattle, Washington
This year we are eager to bring to you a critical topic that continues to be at the center of attention for leaders and organizations throughout America. How can we strengthen the level of engagement in the workplace and influence the hearts and minds of those who can generate organizational success? We have known for years that the level of engagement directly affects the bottom line in many ways. And while we might "know" it, many of us still struggle to achieve levels of engagement that make a positive difference in our organizations.
Action learning is a proven method of generating breakthrough solutions and strategies. But did you know that action learning is useful in producing healthy organizational cultures? In this year's annual forum of The World Institute for Action Learning-USA (WIAL-USA) our theme is: Energizing Engagement through Action Learning.
We are excited to showcase three highly acclaimed professionals in the worlds of action learning and leader and organizational development: Dr. Reldan (Relly) Nadler, Dr. Bea Carson, and Dr. Michael Marquardt.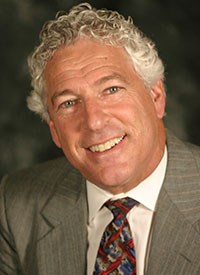 Dr. Nadler is the author of many books on leadership and team performance. He is a Master Certified Executive Coach (MCC) who has coached and helped thousands of leaders and is a senior faculty member of The College of Executive Coaching, one of the oldest coaching schools. Relly has spent many years in the world of experiential learning and is an expert in applying emotional intelligence tools to business objectives and leadership development.
Dr. Carson is the President of WIAL and is a Master Action Learning Coach (MALC). She has extensive experience in teaching and training the WIAL method of action learning. Her insights and rich narratives offer learners the very best tapestry of knowledge and it is her vision that fuels the growth of WIAL-USA.
Dr. Marquardt is instrumental in developing the WIAL method of action learning. He has written many books on action learning and is one of the world's foremost and proficient practitioners. It could be argued that Michael is the most competent professional in the arena of action learning.
In addition to our notable celebrities, we will have other presenters offering topics that will challenge your current mental models and may give you new tools to take back home.
We look forward to seeing you on October 22, 2018, in the Seattle area! Discovering information that could liberate our thinking, inspire us, and offer possibilities for building real organizational excellence. Grab a few of your associates and join us for this year's conference dedicated to "Energizing Engagement through Action Learning".
We are making the cost such a great value—you simply cannot afford to miss this event. More details and information will be available in the coming days and weeks.
2018 ANNUAL FORUM

CALL FOR PRESENTATIONS

Deadline extended to Friday, May 25!



The Annual Forum provides an opportunity for presenters and attendees to offer and participate in great ways to create organizational change and performance. Through engaging in thought-provoking conversation with leading speakers in the fields of action learning, organizational change and culture, team coaching, and leadership development, attendees will gain insights and answers to the unique challenges they encounter each day in their organizations.



Call for Presentations

WHY BE A SPONSOR?

The Forum brings together business professionals, managers, entrepreneurs, human resource and organization development practitioners to focus on helping organizations simultaneously solve problems and build leaders through Action Learning techniques. Becoming a sponsor gives you a unique opportunity to gain exposure with your key customer audiences.

This is Your Opportunity to:

►Reach an Influential Audience
►Launch new products and services
►Increased visibility and name recognition
►Showcase new products and services to the people who use your products
►Enhance your bottom line
►Cultivate customer relationships
►Receive complimentary registration


Sponsorship Package




Download




Seattle: Things to do